Sago Gula Melaka is one of my top favourite Malaysian desserts. I love the texture of the chewy pearl sago that is drenched in combination of sweet gula melaka (palm sugar) and fragrant santan (coconut milk).
Curiously, unlike the omnipresent cendol or ice-kacang, this dessert is not widely available in Malaysian eateries. Especially the fact that this dessert is very easy to make. To make sago pudding, you only need four main ingredients: sago, palm sugar (gula melaka), coconut milk (santan) and pandan leaves.
---
What is sago?
Pearl sago is a starch that comes from sago palm. As it is plant-base, I thought that it should be generally nutritious. However, it contains little protein, vitamins or mineral. Having said that, I still value this whole, unprocessed food. Sago is also used to make keropok lekor (source: wikipedia).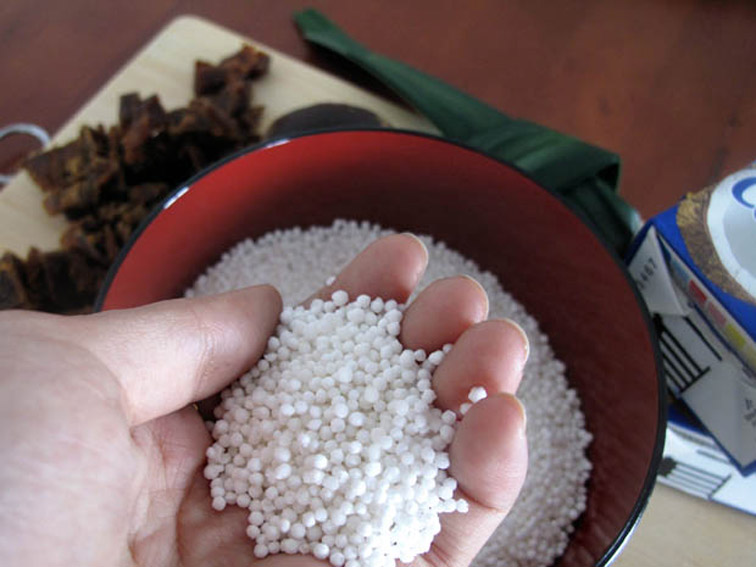 ---
TOOLS
Pot + stove
Whisk
Dessert bowl/ Muffin mould
---
 INGREDIENTS
1 1/2 cup (200 g) pearl sago
6 cups (1.5 L) water
1 cup (250 ml) coconut milk
3 pandan leaves, bruised & knotted
1/4 tsp Salt, or to taste
200 g palm sugar (gula melaka), chopped
3 tbsp water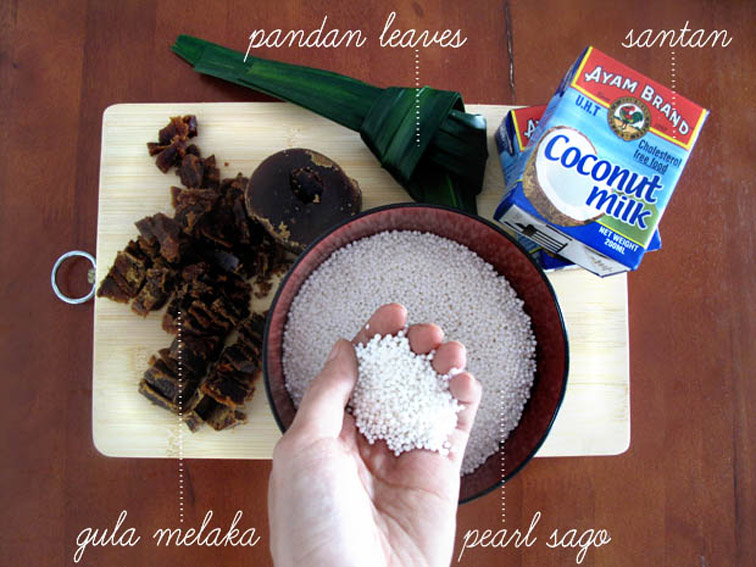 ---
TUTORIAL
---
DETAILED INSTRUCTIONS AT NEW MALAYSIAN KITCHEN