When I eat out, it is mostly to hang out with friends; food is secondary. We'll try new restaurants (normally hipster-ish) and talk more than we eat. When I do go out for lunch to fill my stomach, I almost always choose Japanese food.
The Japanese restaurant in Selangor Club Bukit Kiara is my go-to lunch place. I like that the food is homey, the location is quiet, and the price is reasonable. I'll normally order salmon shioyaki, beef teppanyaki, or mix seafood set – all which comes with a bowl of chawanmushi.
Peculiarly, I am not a big fan of chawanmushi. I always request for it to be changed to agedashi tofu. My thoughts of chawanmushi changed when I make it from scratch at home. Homemade chawanmushi tastes so much better. I'll credit it to concentrated homemade dashi stock and fresh kampung eggs with sunset coloured yolk. Quality ingredients really does make a difference!
If you like chawanmushi, this is a simple recipe that you could try. If you don't, do try making this anyway – it may change your mind. The original recipe from a cookbook I bought in Tokyo includes 200 g of soft tofu. It's also topped with mitsuba leaf (which can be replaced with coriander leaves) to make it prettier.
However, I don't always have tofu or herbs at home, I only use 5 ingredients that is almost always available in my kitchen: eggs, dashi stock, dried Chinese mushrooms, soy sauce, and salt. Despite its simplicity, this dish is packed with natural flavours. I love its soft, velvety texture too.
---
TOOLS
Wok with lid + steam rack + steaming tray
3 – 4 bowls for steaming
Sieve (for straining egg mixture) – optional
Aluminium foil (to cover egg mixture)
---
INGREDIENTS
2 shiitake mushroom, soaked and sliced
2 eggs
300 ml dashi
1/2 tbsp soy sauce
1 pinch salt
Coriander leaves for garnishing – optional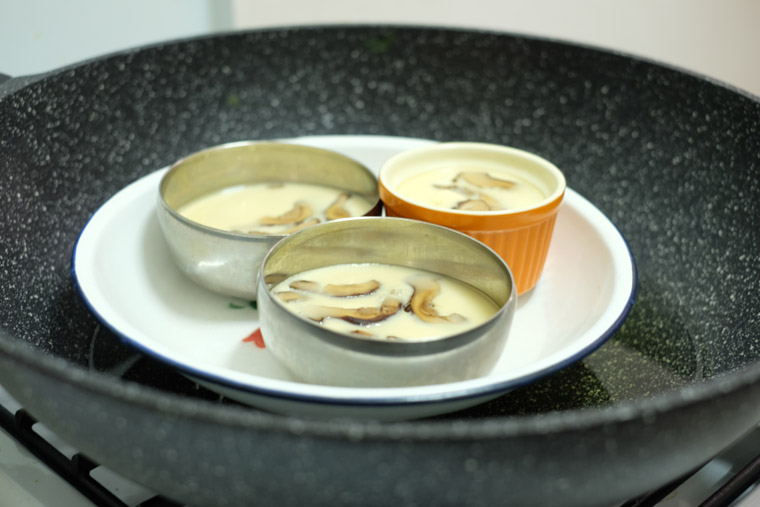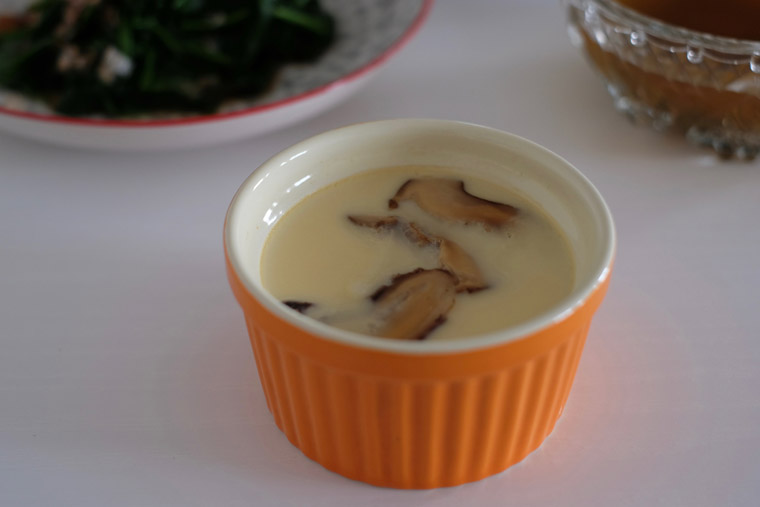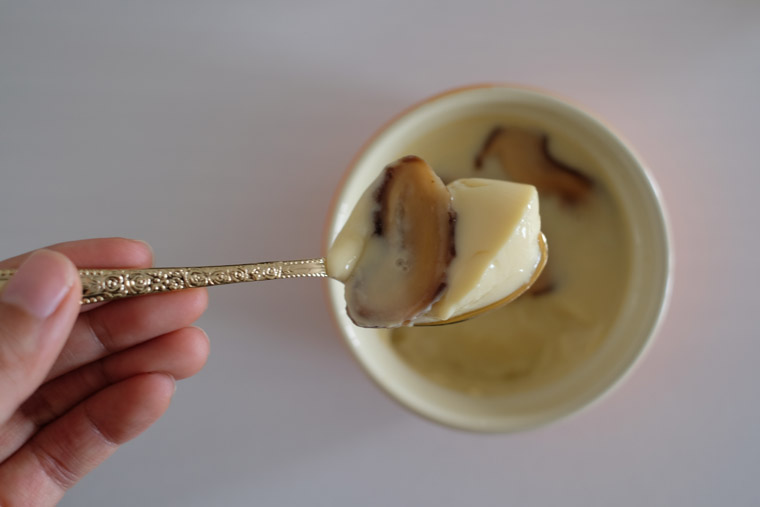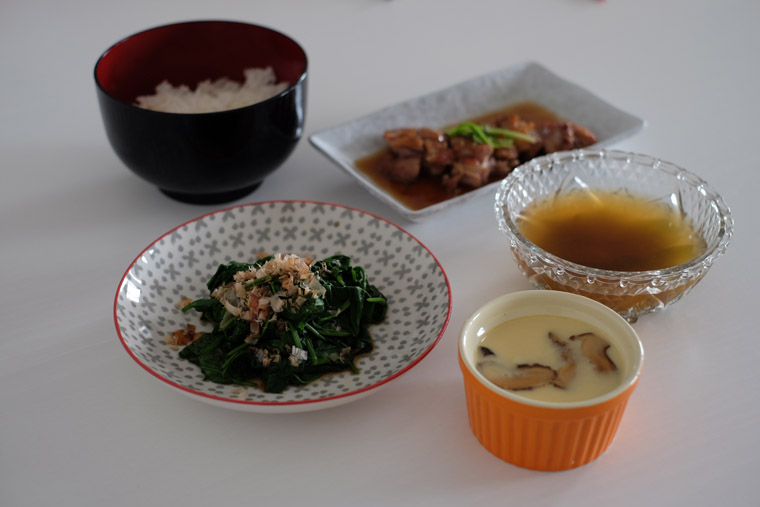 ---
RECIPE AT WWW.NEWMALAYSIANKITCHEN.COM